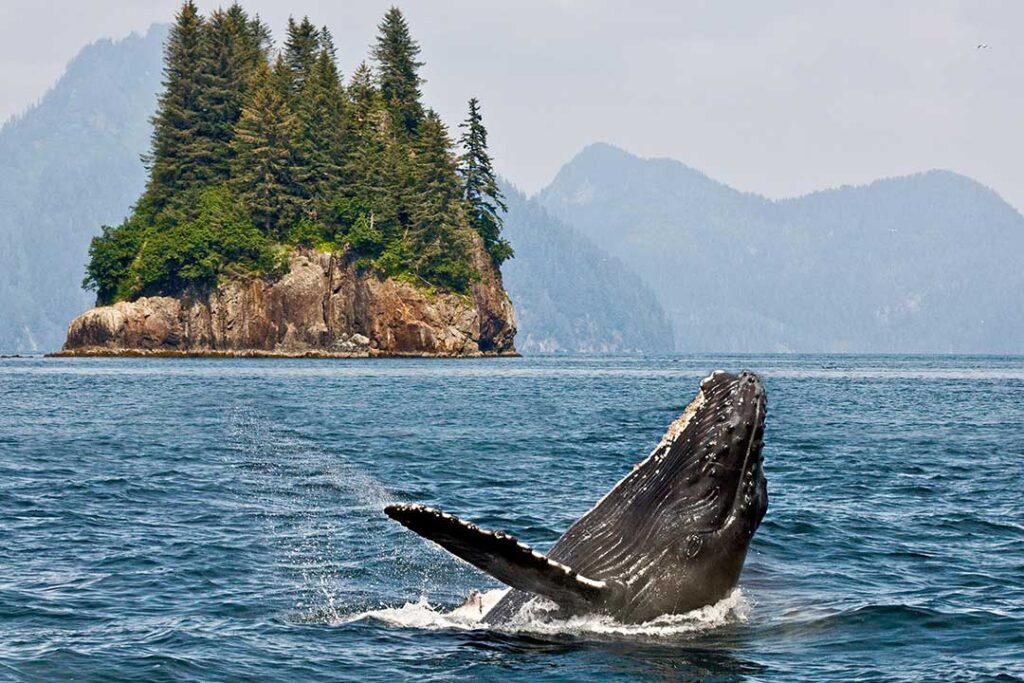 Fun Whale Watching Tour in Hoonah, AK
Catch of The Day has unveiled nature's treasure sceneries and beautiful creatures for more than 30 years and guides people on how their actions affect nature. We offer a 3-hour whale watching tour in Hoonah, AK, to the adventurer and the nature lovers to give them the best time of their lives. We have some amazingly fast and reliable boats called the Inlet Pioneer and Straight Shooter to take you from one place to another in no time. Although our professional captain focuses greatly on your safety, we also have all the safety vests and kits with us every time. We'll give you a thrilling and comfortable ride from Icy Strait Point to the whale sighting point. Moreover, the vessels of the boats are heated to keep you warm and cozy in the freezing Alaskan weather. These vessels also keep the people protected from falling and other inconveniences.
Giving You an Unimaginable Experience
We always give people more than what they expect from our whale-watching tour in Icy Strait Point in Hoonah, AK. We always give the highest value for their money through thrilling boat rides, wild animal sightseeing, and beautiful sceneries of Icy Strait. We take out smaller groups on our well-maintained and highly powered boats and sail on the water at a high speed to reach our point, where we will show you wildlife on the beaches while we search for whales. Finally, we track down the magnificent hum pack whales and bring you to the closest safe distance from these beautiful creatures, so you can enjoy the moments. We also guide people about these beautiful wild animals and sea creatures of Southeast Alaska and educate people on saving the environment to keep enjoying such valuable moments.
Our captain has over 30 years of sea sailing experience. He has spent most of his life voyaging in the sea, so he's both knowledgeable and experienced. Our professional captain is well-aware to tackle any situation and keep you safe during the trip.
We strive to give our customers an excellent and remarkable experience, so we always guide our staff to maintain friendly behavior with the clients and keep them cheered throughout the trip.